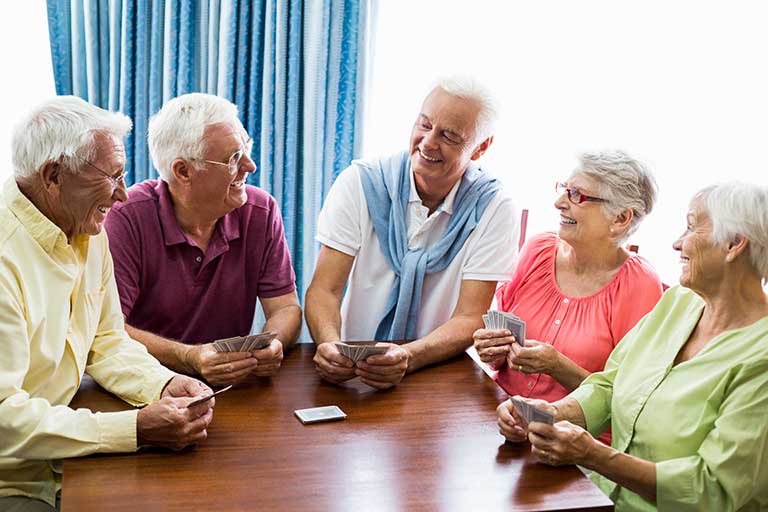 About Us
Life lease housing developments in Portage la Prairie, MB
Our goal is to provide living spaces and foster communities that meet the needs and exceed the expectations of the retirement lifestyle. A life lease apartment is a great way to match the accommodations and amenities you desire with the sense of community and security you need to ensure your retirement is as enjoyable and comfortable as you had always hoped. Come see us at Windsor Park Estates to find what you have been looking for!
Learn more about life leases
Our Life Lease Community
One of the great features of Windsor Park Estates is the community that you become a part of when you join our family. From putting up Christmas decorations to playing shuffleboard, joining a game of Bingo to enjoying gardening, playing cards to using the workshop, the tenant activities available at Windsor Park Estates are many and varied. You have the freedom to find activities that fit your lifestyle and join other like-minded tenants in common interests.
You are invited to join our life lease retirement community
The life lease concept explained
Life leasing offers a unique and exciting opportunity for retirement housing options in Canada. You may be unfamiliar with the concept and how it works, which is ok. The purpose of this section is to explain it and we would be happy to give you more information if you contact us. You can also make use of the life lease information provided by the provincial government.
What a life lease is and how it works
A life lease is a specific kind of tenancy agreement in which a tenant pays an entrance fee for a rental unit. The tenant also pays rent each month, but it is usually less than it would be for an equivalent apartment on a standard tenancy agreement based on straight rent. A life lease is usually for the life of the tenant but can be terminated at any time with appropriate notice. At the end of the tenancy, the tenant (or their estate) is entitled to a refund of the entrance fee.
The entrance fees are used initially to help cover the capital costs of the complex, which is why the rents are usually lower compared to a standard tenancy agreement. When new tenants move into the complex, their entrance fees are used to refund prior tenants. In Manitoba, a mortgage against the complex is required to secure the tenants' entrance fees. A trustee is also required to help ensure that the tenants' interests are looked after.
Why life leases exist and are so popular
Life leases were formed to help create the financing needed to enable the construction of retirement housing complexes. They have a number of advantages compared to condominiums or standard tenancy agreements, which is why they have become so popular.
Condominium vs. life lease rental
The difference between a condominium and a life lease rental is that in the case of a life lease, the tenant does not own their apartment, or have a say in the management of the complex. However, there are several advantages of a life lease compared to purchasing a condo:
The entrance fee is usually much lower than the purchase price of a condo and there are no realtor fees, legal fees, or other headaches associated with trying to sell a property when you leave the condo.
There are no management fees. The monthly rent for a life lease covers all the maintenance and management costs of the complex and you don't need to worry about who is managing the building.
You don't need to worry about the risks of the real estate market as the entrance fee will be refunded at the end of the tenancy.
Standard tenancy vs. life lease tenancy

The difference between a standard tenancy agreement and a life lease tenancy agreement is that in the case of a life lease, the tenant pays an entrance fee to gain access to the apartment complex. However, there are several advantages of a life lease compared to a standard tenancy:
The rents are usually lower on a life lease than a comparable apartment on a standard tenancy agreement as the entrance fee helps to cover some of the capital cost of the building.
The rent savings are tax-free in contrast with the capital gains taxes that would be due on any growth obtained if you were to invest the amount of the entrance fee elsewhere.
You don't need to worry about the vagaries of the investment market as the entrance fee will be refunded at the end of the tenancy.

Still here? You might be interested in one of these pages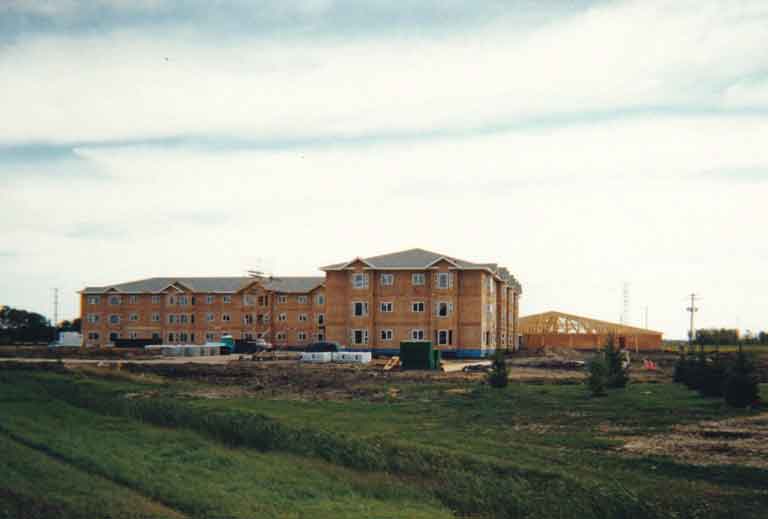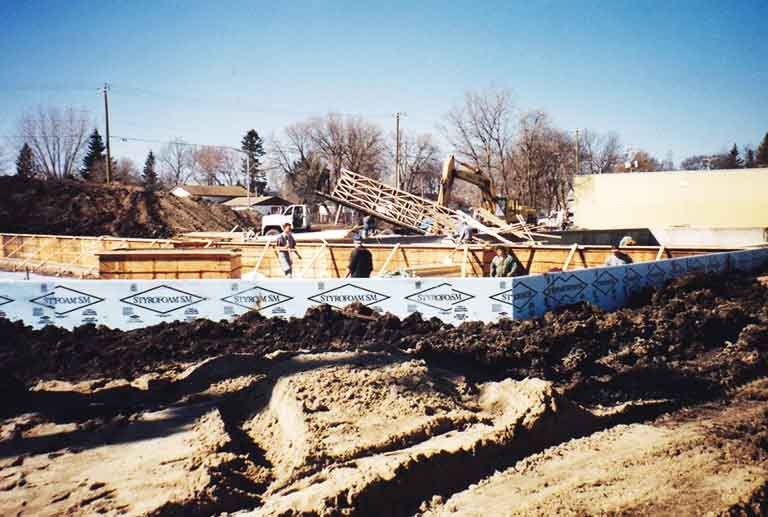 Our History

Founded in 1998 by local entrepreneurs Jim and Mary Hayes, Dalton Grove Estates was the first facility of its kind in Portage la Prairie. Among the founding tenants were many families with long history in the city. Life leases were still a new concept in Manitoba, and it wouldn't be until 1999 that the province passed the life lease act. (Incidentally, we are still the only province with such legislation.) Windsor Park was founded in 2002 and Queens Court was completed in 2008 to round out the complement of life lease apartment complexes under the Windsor Park Estates banner.
In 2018, Windsor Park Estates was purchased by local business owners, Shane and Priscilla Griffin, who continue to build on the foundation of excellence and have a vision for the future.
Our Green Commitment
Each of our three-story apartment complexes has a unique character but they all share a common commitment to the environment and energy conservation. All of our properties use geothermal energy for both heating and cooling, which is very energy efficient and reduces electricity usage. They are all surrounded by large areas of green space with many trees, which is not a common feature of many apartment complexes. Each building has several outdoor sitting areas to allow tenants to enjoy the natural setting and even available garden plots for tenants who wish to grow their own fresh produce.
Of course, they also share some great interior features such as spacious common areas, a large multipurpose room, guest suites, and exercise facilities to enable shared usage of the available spaces. A recycling program also allows tenants to do their part to reduce their environmental impact.